Share the salvation message of Jesus Christ through a personal and spiritual appeal. Knowing Him and Making Him Known Ministry is dedicated to 100,000 people making a heart and life-time commitment to Jesus.


And this is eternal life, that they may know You, the only true God and Jesus Christ whom You have sent.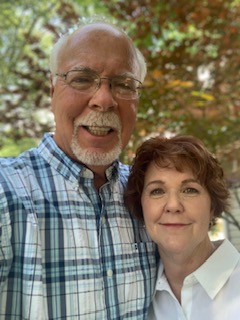 July 19 - August 25, 2022

Colombia

August 4-5, 2022

ICFM Central Regional Summit, Family Worship Center
Pastors Tom and Vicky Luether
October 20-25, 2022

ICFM Mexico
Through sound, Biblically based principles, spiritual gifts, signs and miracles, to the countries we are led by assisting the local church in making disciples for Christ. We will encourage and teach the leadership in the spiritual gifts and evangelism so the harvest continues long after we have departed. This Ministry is dedicated to the distribution of Bibles, teaching material, medicine, food, clothing, and toys. Knowing Him and Making Him Known Ministries coordinates evangelistic and miracle campaigns by utilizing the national, resident pastors, and their church congregations. We continue to establish relationships with Pastors and mentoring them in their ministry. It is our desire to work alongside the Pastors to fulfill their God-given assignment through their church and for their community. As a result, many will come to know Jesus by the way of our Servant Evangelism ministry.


Go therefore and make disciples of all the nations, baptizing them in the name of the Father and of the Son and of the Holy Spirit, teaching them to observe all things that I have commanded you; and lo, I am with you always, even to the end of the age.
Knowing Him Ministries is a not for profit 501 c3
I had attended church my whole life, and been a part of many different religions. At times I felt satisfied, but always left the services feeling empty in my heart. It was as if I had a hole there that would never fill up or heal. I believed in God and I knew who Jesus is, but I was not feeling His love. I did not understand the impact of Jesus' death and resurrection for my life.
One day a business associate of my husband's came to our home. He shared with me who Jesus is and what He had done personally for me. An amazing revelation! Especially the part that I must personally accept Jesus into my heart. I needed to confess that He is my savior.
I can't express how I felt; so relieved, after all those years that I finally understood why Jesus had to die on the cross, including my personal relationship with Him.
That evening I prayed this simple prayer:
Jesus, I know that I am a sinner. Tonight I want to change. I believe in You and I understand that your died for me. I confess that You are my Lord and Savior. Forgive me of all my sins. I want your Holy Spirit to live in me. Thank you for giving your life for me. I want to live the rest of my days for You; guide me and direct me. In Jesus name I pray - Amen
Immediately, I knew that I had found what I had been missing, and I knew that I would spend eternity in the presence of Jesus!
If you prayed this prayer asking Jesus to be your savior, please contact me at:
Lauren Saalfeld
lsaalfeld@icloud.com
I want to help you in your new life with Jesus.
Clinical Christian Counseling
Lauren Saalfeld, MA, Clinical Christian Counselor is accepting new clients. Utilizing Faith based Biblical principles to help you to move forward in your life. Video Chats only, no insurance accepted. Email me at lsaalfeld@icloud.com